Straw covers - TenCate Toptex 130
Mushroom farming
TenCate Toptex 130 (130 g/m²) protection fabric protects straw bales reliably against wind and rain, providing effective respiration. The high quality of the straw is preserved throughout the whole winter season, after heavy rainfall, and the development of moulds is avoided.
TenCate Toptex130 (130 g/m²) is
Permeable to air and vapour (avoids mould development)
Water shedding (drains off rain water at slope angles > 45°)
Resistant to wind lifting (the straw dries off even after heavy rainfall) 
Highly tear resistant (withstands even strong winds)
UV stable (life-time minimum 3 years)
For more information on this Toptex product please visit the dedicated website.
Download Nicolon documentation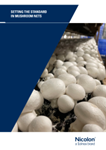 Composting and Mushroom Cultivation
Download PDF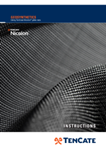 Use instructions on Nicolon glide nets
Download PDF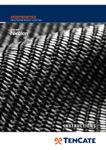 Use instructions on Nicolon tunnel nets
Download PDF
Contact us
Most of our products can be custom made to meet your specific needs. Do you have a question regarding a product or solution? Please contact us using the form below.
We look forward talking to you!