Composting covers windrows - Toptex 200
Mushroom farming
TenCate Toptex 200 (200 g/m²) composting covers are used over windrows during substrate preparation. It will optimize the composting process and enable composters to create a more constant compost quality.
In wet conditions the cover will shed excessive rainfall and reduce the leachate from the windrows. In dry conditions it will reduce moisture loss. The breathable membrane makes the cover permeable to oxygen, carbon dioxide and water vapour.
TenCate Toptex 200 (200 g/m²) is
Water repellent
A breathable membrane
Strong but light weight fabric
Reducing odours
Environment friendly green
For more information on this Toptex product please visit the dedicated website.
Download Nicolon documentation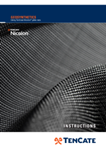 Use instructions on Nicolon glide nets
Download PDF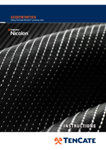 Use instructions on Nicolon growing nets
Download PDF
Contact us
Most of our products can be custom made to meet your specific needs. Do you have a question regarding a product or solution? Please contact us using the form below.
We look forward talking to you!