Growing house covers for the mushroom industry
Mushroom farming
TenCate knows all the ins and outs for what is needed in the mushroom industry. Because of that, all our products are carefully geared to the practical requirements, also when mushroom tunnel covers are involved.
TenCate Nicolon poly tunnel covers have already proven themselves for many years. These qualities are the grey/green outer cover MC285, characterized by the high UV resistance, the white inner cover 7SE, characterized by its flame retardancy and for both their tensile strength and wear-resistance. These covers also hardly show any signs of shrinking or stretching at large temperature differences and are used in many climates. Even in areas with a great deal of wind they provide the grower a long-time guarantee for problem-free accommodation for his mushrooms.
TenCate Nicolon covers - The best protection against the elements!
Download Nicolon documentation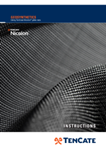 Use instructions on Nicolon glide nets
Download PDF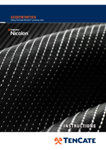 Use instructions on Nicolon growing nets
Download PDF
It looks like the form is blocked by your ad blocker. Please disable your ad blocker for this website and try again.