Hygiene floor mats - Nicolon
Mushroom farming
In places where a high level of hygiene needs to be maintained the TenCate Nicolon hygiene mat is the perfect solution. The mats are a professional replacement for open baths or pieces of carpet and foam.
The ultra strong mat guarantees a long life. Because of its simple shape the mat is quick and easy to move. The special and tight woven fabric makes sure no dirt will come into the mat and makes it easy to clean and the impermeable cover ensures no disinfectant can leak into the environment.
Download Nicolon documentation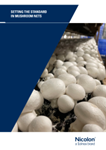 Composting and Mushroom Cultivation
Download PDF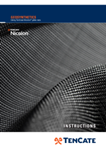 Use instructions on Nicolon glide nets
Download PDF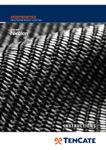 Use instructions on Nicolon tunnel nets
Download PDF
Contact us
Most of our products can be custom made to meet your specific needs. Do you have a question regarding a product or solution? Please contact us using the form below.
We look forward talking to you!